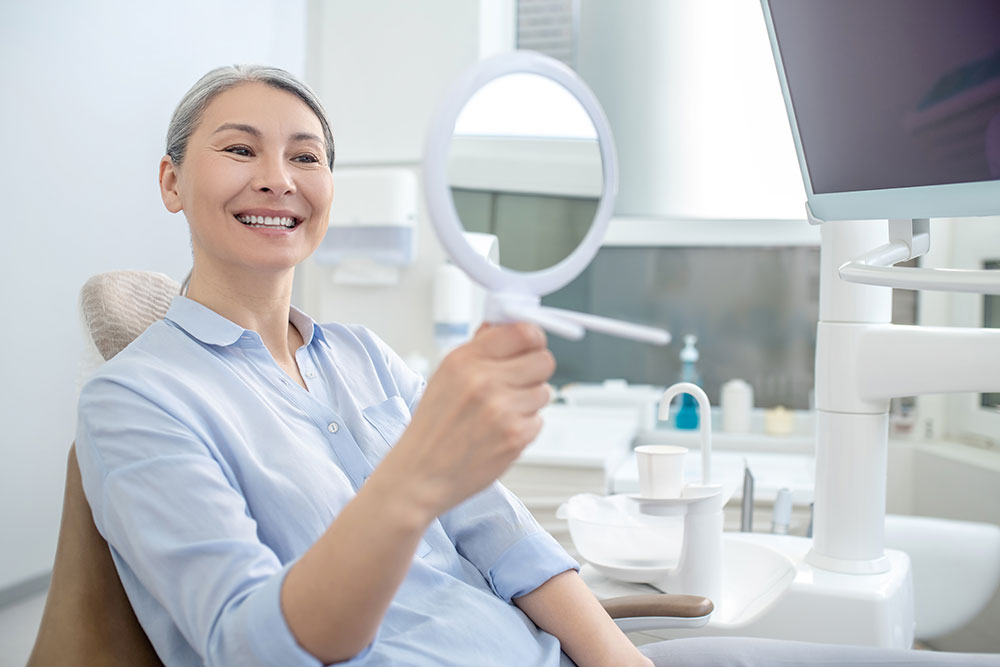 Noles Family Dental, located in Greensburg, Indiana, understands that dental problems are unavoidable. Our restorative dental services will not only treat the problem, but they will restore your smile and improve your oral health.
Our Goal Is To Preserve Your Natural Teeth
Just because a tooth is damaged or diseased doesn't mean it needs to be removed. The dentists, Drs. Noles, Estes, and Steinhauer at Noles Family Dental have experience creating treatment plans that can repair and restore your natural teeth.
Our dentists may recommend the following procedures when creating an individualized restorative dental treatment plan for you:
Dental fillings
Root canals
Dental implants
Crowns
Bridges
Dentures
Implant dentures
Inlays/onlays
Restorative Dental Care Includes Dental Surgery and Tooth Extractions
Our preference is to help our patients save their natural teeth. Unfortunately, sometimes the tooth or teeth are so damaged or weakened that restoration and repairing them is no longer an option.
When we can't save your natural teeth, our dentists will help you determine the best option for dental surgery and tooth extraction. We can even discuss how you can restore your smile after dental surgery or extractions using other restorative dental care, such as bridges, crowns or dental implants.
Discuss Your Treatment Options with a Restorative Dentist in Greensburg, IN
Schedule a consultation with our experienced and knowledgeable restorative dentist to see how restorative dental care can give you back your smile. During your consultation, our dentist will assess your dental health, discuss your smile goals, and answer your questions. We will then provide you with a detailed explanation of your treatment options. We want you to fully understand all of your options, so you feel confident in the decisions you are making about your dental care.
Schedule an appointment at Noles Family Dental in Greensburg, IN by calling our office, or you can use the online scheduling feature on our website. We look forward to joining you on your journey to improving your oral health and achieving your smile goals.