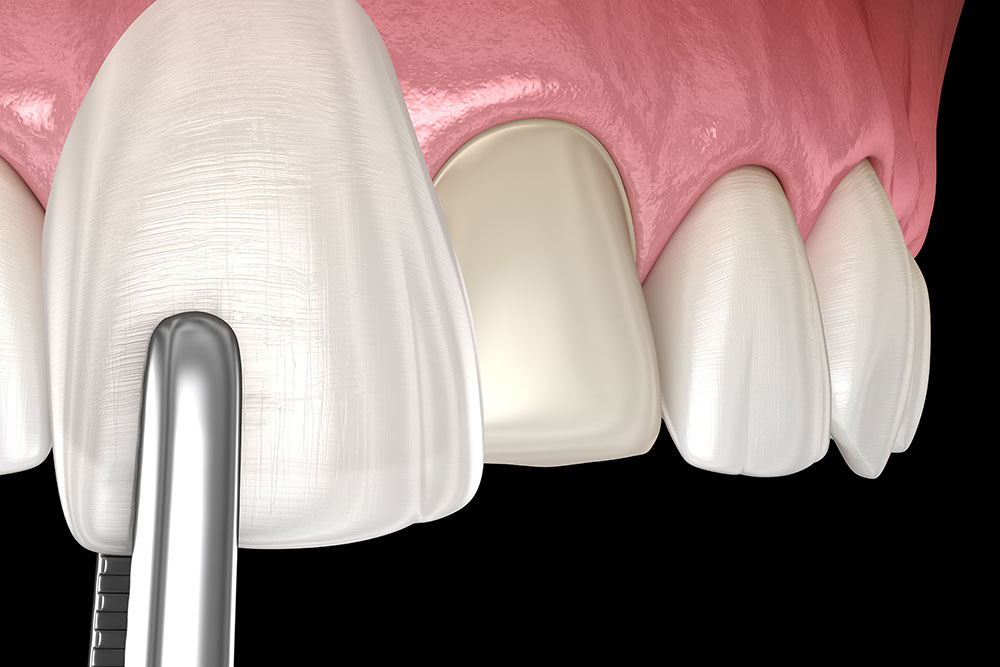 At Noles Family Dental, located in Greensburg, IN, porcelain is quickly becoming the material of choice for dental restorations. While it is extremely durable and can withstand being placed under intense pressure, it can still chip, crack or break. If porcelain from a previous dental restoration should break, our dentists, Drs. Noles, Estes, and Sullivan are experienced in porcelain restoration.
What Type of Dental Restorations can be Fixed with Porcelain Restoration Services?
Our dentists can correct a number of problems that may occur with porcelain dental restorations. Some of the most common problems that can occur with dental restorations made of porcelain include chips, cracks, discoloration and becoming loose or falling out.
Noles Family Dental has experience in fixing all types of porcelain dental restorations including:
Veneers
Bridges
Dentures
Dental implants
Inlays/Onlays
What to Expect During a Porcelain Dental Restoration Appointment
Before performing any work on your dental restoration, our dentist will complete a thorough exam to determine what may have caused your dental restoration to break. Sometimes, the porcelain breaks just from regular wear-and-tear or because you experienced an injury. Other times, it could be because decay or other dental problems, such as gum disease, may have weakened the dental restoration.
Our dentists will discuss their findings with you. If there are any problems that need to be addressed, such as cavities or gum disease, we will create a treatment plan that focuses on treating these issues and then proceeds to the restoration phase.
If no problems are detected and the dental restoration broke due to normal wear-and-tear or because of an injury, we may not need to do any additional dental work and we could just work with you to restore your porcelain dental restoration.
Customized Fixes for Broken Porcelain Dental Restorations
There is no "one-size-fits-all" solution for fixing porcelain dental restorations. Every situation is unique. Our dentists, Drs. Noles, Estes, and Sullivan custom make all porcelain dental restorations so they are fitted to meet your dental needs.
Don't Wait to Fix Broken Porcelain Dental Restorations
It is important that you schedule an appointment to get any broken, chipped or cracked porcelain dental restorations fixed as soon as possible. A number of problems, such as cavities, teeth shifting or infections, could develop if you leave the dental restoration broken.
Call our office in Greensburg, Indiana to schedule an appointment to speak with our dentist about fixing your porcelain dental restoration. Our friendly office staff will work with you to get you an appointment as soon as possible.