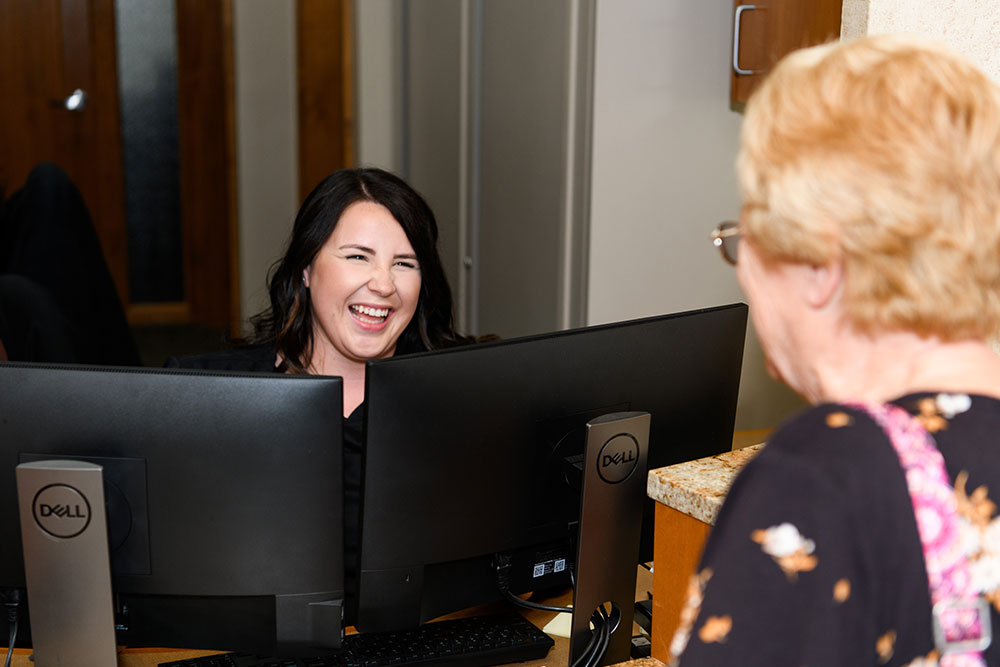 Before we begin, let us first welcome you to Noles Family Dental. We are so excited that you have chosen to become a part of our dental family.
At Noles Family Dental, we understand the uncertainty and anxiety you may be experiencing as you prepare for your first visit to our office in Greensburg, Indiana. In keeping with our commitment to providing all our patients with a stress-free experience, we have created this guide to help you prepare for your first appointment.
What To Bring to Your First Appointment
We recommend new patients bring the following things to their first appointment:
Any previous X-rays or the name of the dentist or dental practice who took the X-rays
List of any medications. Please make sure to include all prescriptions, supplements and over-the-counter medications.
Information and any documentation related to your dental insurance or dental benefits
List of any questions, concerns or issues you wish to discuss with our dentist. This isn't necessary, but it helps the appointment run smoothly and guarantees that our dentist or dental team properly addresses all topics and issues.
This is just a suggested list of things to bring. If you are unable to find something or you forget to bring it to the first appointment, just let our office staff know, and we will work with you to get it at a later date.
Fill Out Patient Forms Online
In the past, dental patients had to arrive early to their appointment and then sit in the lobby filling out stacks of paperwork. We have improved the process. We offer our patients the ability to fill out all forms online, saving time, reducing paper waste and reducing stress.
While we recommend filling out our patient forms online, we understand that not everyone is able to do so. If you cannot fill out the patient forms online or have any questions, feel free to call our office. We are here to help.
What To Expect at Your First Appointment
Your first appointment at Noles Family Dental will begin with a complete hygiene exam performed by our friendly, knowledgeable and experienced dental team.
Typically, one of our dental hygienists will welcome you to our office and start your dental exam. Our dental hygienist will gather important information, digital imaging and X-rays that will be used during the comprehensive evaluation.
Every patient's first dental visit is different as the appointment is tailored to meet your individual dental needs.
Some of the things you can expect to occur during your first visit to Noles Family Dental include:
Taking digital X-rays
Performing a full mouth exam and charting
Reviewing your health history and previous dental history
Review and assessment of any existing dental restorations
Complete oral cancer screening
Examination of head and neck checking for issues with your bite or jaw
Use of an intraoral camera to take detailed photos of the teeth and gums
Comprehensive oral examination and evaluation performed by one of our experienced dentists
Discussion of treatment plans and treatment options as well as discussing any smile goals you may have
Professional dental cleaning and tooth polishing if our dentist determines it is needed
Got Questions? We Are Here To Help!
Do you have additional questions about your first visit to Noles Family Dental? Just give us a call. Our friendly office staff is here to assist you as you begin your dental journey with us.
Unable to call during regular office hours? You can fill out our online contact us form and ask your questions. We will get back to you as soon as possible.