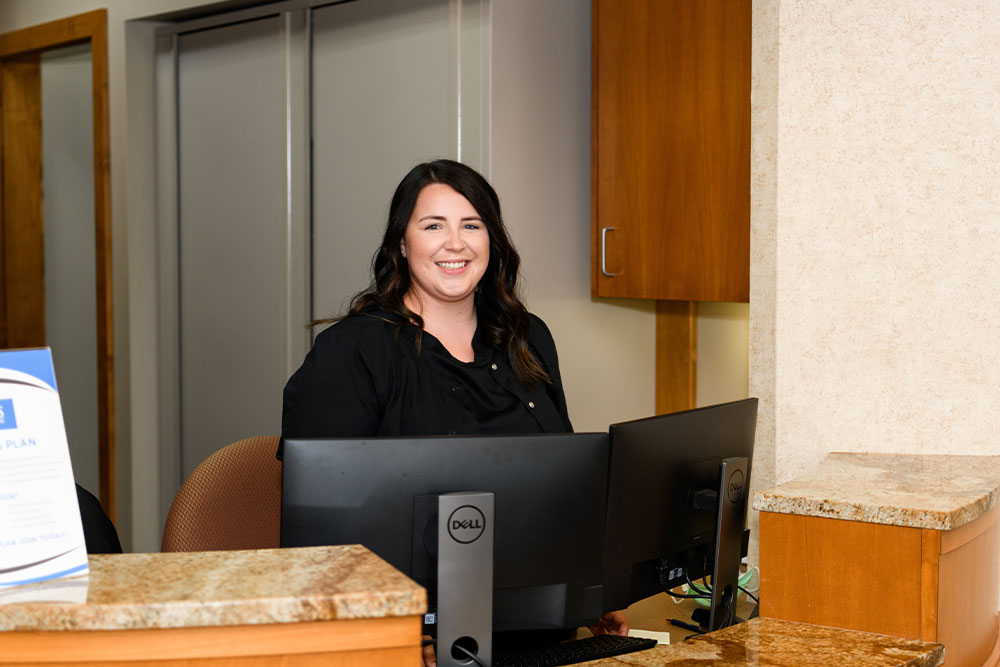 While we can't possibly answer every question our patients have about dental care on this page, we can answer some of the most frequently asked questions. Continue reading to see what the experienced and knowledgeable team at Noles Family Dental has to say about various dental topics.
Which Should You Do First: Brush or Floss?
Our patients are surprised to learn that it doesn't matter whether you brush or floss first. What is important is that you are doing both on a daily basis.
Using the proper technique to brush and floss is also important as it makes sure you are removing as much plaque, bacteria and tartar from the teeth and gums as possible. The dental team at Noles Family Dental can answer any questions about proper brushing and flossing techniques.
Are Dentures the Only Option To Replace Missing Teeth?
No, there are a number of restorative and cosmetic procedures that can help replace missing teeth. Dentures, dental implants, implant dentures, bridges and dental crowns can all be used to help you improve your smile. Call Noles Family Dental today to schedule an appointment to speak with our dentist about restorative and cosmetic treatment options that can help you achieve your smile goals.
How Often Should I Get My Teeth Professionally Cleaned?
Professional dental cleanings are typically performed as part of your regular dental exam. Noles Family Dental recommends patients schedule dental exams and professional cleanings at least twice a year.
If you have a history of gum disease or other dental problems, we may recommend scheduling dental exams and cleanings every three to four months. Call our office to schedule an appointment for a professional dental cleaning and exam.
Is Teeth Whitening the Only Option to Get a Brighter, Whiter Smile?
Teeth whitening is the easiest and most non-invasive solution for people who want to brighten and whiten their smiles. However, there are several other cosmetic dental procedures, such as veneers and inlays/onlays, that can change or improve the appearance of your smile. Learn more about our cosmetic dental services by calling our office and scheduling an appointment with our dentist in Greensburg, IN.
Is It Normal for Gums to Bleed?
No. Healthy gums don't usually bleed unless they have experienced some type of trauma such as a cut or injury. A number of dental problems can cause bleeding of the gums. It is important to get an accurate diagnosis from a dentist as it could lead to other, more serious problems. Contact our Greensburg, IN office to schedule an appointment for a dental exam if you notice your gums are bleeding.
I Broke My Tooth. Does It Have To Be Removed?
Noles Family Dental tries to save your natural teeth whenever possible. Depending upon the severity of the damage, we may be able to restore and repair the tooth with a dental crown or an inlay/onlay. If the damage to the tooth is too severe, a dental extraction may be recommended. Schedule a consultation with our dentist to explore your options for how to repair and restore your broken tooth.
Patient Education Is Important to Us
If you have any other questions about dental care, we encourage you to contact us. Our friendly dental staff is extremely knowledgeable and will do everything they can to answer your questions.
Call Noles Family Dental to speak with our dental team and learn more about dental care. If you prefer, you can use the contact us form on our website. We look forward to helping you gain the knowledge you need to improve your oral health.