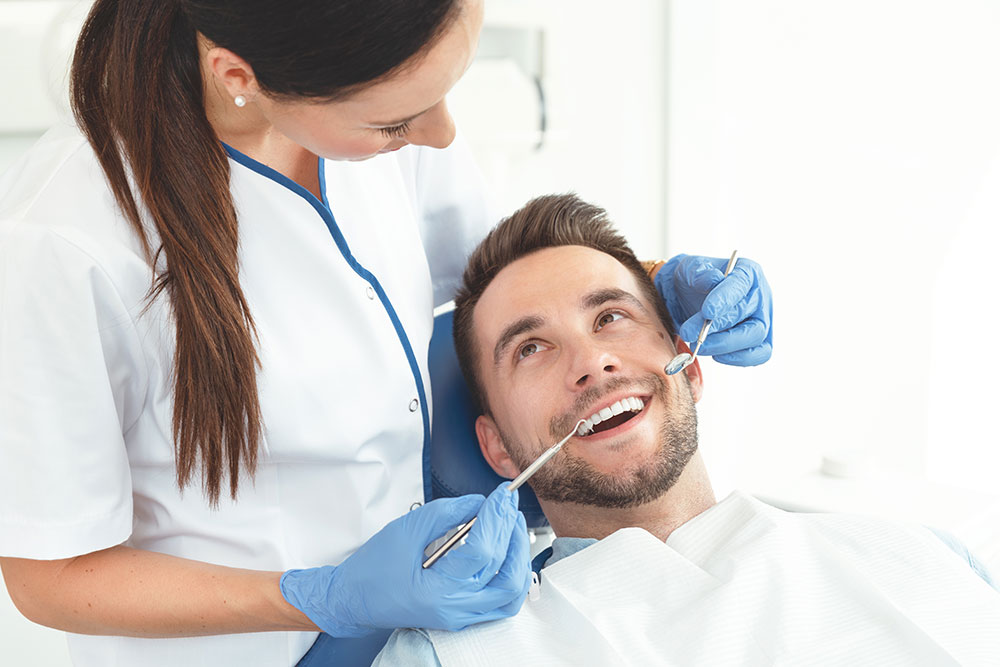 Receiving quality preventative dental care from a dentist you can trust is the secret to having a healthy smile. At Noles Family Dental, our entire dental team is committed to helping you improve and maintain the health of your teeth and gums.
Learn about the preventative dental services we offer to the community of Greensburg and its surrounding areas.
Preventative Care Starts With Regularly Scheduled Exams and Cleanings
Dental exams aren't just used for diagnostic purposes. They allow us to check in with our patients to see how they are doing. We conduct a complete examination of the teeth, gums, tongue and mouth and look for signs of any cavities or dental problems. We also assess any current dental work, examine your bone structure and conduct an oral cancer screening. X-rays and other imaging may be taken.
Many times, we are able to spot issues before they cause severe problems. When issues are noticed, our dentists, Drs. Noles, Estes, and Steinhauer can act quickly to treat them before they affect your oral health.
A professional cleaning is also performed during a dental exam. Plaque and tartar can quickly build up around the teeth and gums if it isn't properly removed. During a professional cleaning, our dental hygienist will remove plaque, tartar and calculus by gently scraping the surface of the teeth and around the gum line. To complete the appointment, our hygienist will polish your teeth.
Preventative Treatment Provided by Noles Family Dental
Every person's dental needs are different. Our dental team creates an individualized treatment plan for you that include preventative services that help you maintain and improve your oral health.
Our dentists may recommend some of the following preventative dental treatments as part of your treatment plan:
Cavity Detection
Dental Fillings
Sealants
Fluoride Treatments
Oral Cancer Screenings
Periodontal Disease Therapy
Custom Mouthguards
Custom Nightguards
In addition to providing customized treatment recommendations, we can educate you on things you can do at home to improve and maintain your oral health. We can provide tips and guidance on how to properly brush and floss, lifestyle changes you can make, and ways you can protect your teeth.
Join the Noles Family Dental Family
Let us help you create and maintain a smile that will last a lifetime. Call Noles Family Dental to schedule an appointment with our Greensburg dentist. We look forward to welcoming you to our dental family.