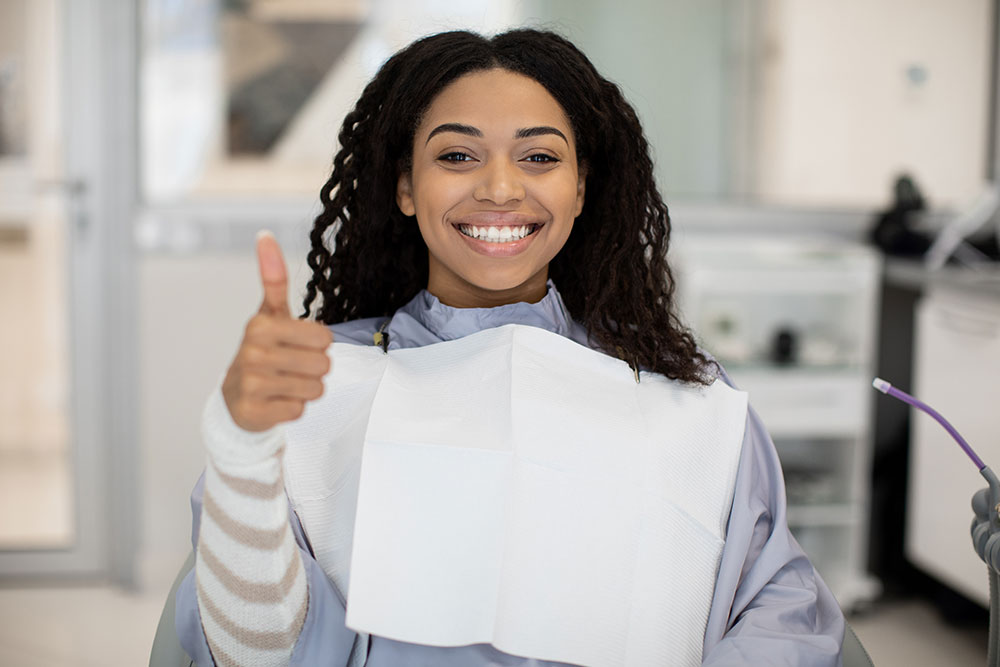 Non-surgical dental procedures are the preferred treatment method for a number of dental problems. Unfortunately, there are situations when dental surgery can't be avoided.
When surgical treatment is needed, the dental team at Noles Family Dental can be trusted to provide compassionate, gentle care. The use of the latest dental technology combined with the expertise of our dental staff has helped us earn the trust of the Greensburg, Indiana community.
All Dental Surgeries Performed by Our Experienced Dental Team
Over the years, we have performed thousands of dental surgeries. We have successfully helped patients with everything from single tooth extractions and wisdom teeth removal to dental implant placement, bone grafts and full-mouth restorations.
Some examples of the type of dental surgery offered at Noles Family Dental include:
Tooth extractions
Dental implant placement
Wisdom teeth removal
Bone grafts
Sinus lifts
Dental Surgery With a Gentle Touch
There is a lot of stress, anxiety and uncertainty surrounding dental surgery. We strive to make your experience at our office as stress-free and comfortable as possible. Our dentists, Drs. Noles, Estes, and Steinhauer have undergone extensive training to perform dental surgery with a gentle touch.
For patients undergoing dental surgery, we offer a variety of sedation options. This allows us to help you find a solution that works for your unique situation.
Customized Treatment Plans for All Dental Surgery Patients
It is important that our patients fully understand all of their treatment options. Before performing any dental surgery, our dental team will meet with you to explore your treatment options.
Our dentists,Drs. Noles, Estes, and Steinhauer will thoroughly explain all available treatment options to you. We want you to know why procedures are being performed, what type of experience you will have, and what kind of results you can expect. By providing our patients with this information, they can feel confident that they are making well-informed decisions regarding their dental surgery.
We find that our patients feel better knowing that their dental team is available throughout the entire dental surgery journey to answer questions or address concerns.
Contact Us To Learn More About Our Dental Surgery Services
Whether you know you need oral surgery or are just looking into treatment options, Noles Family Dental is here to help. Contact us to schedule a dental surgery consultation. Our dentists in Greensburg, Indiana look forward to welcoming you to our dental family.