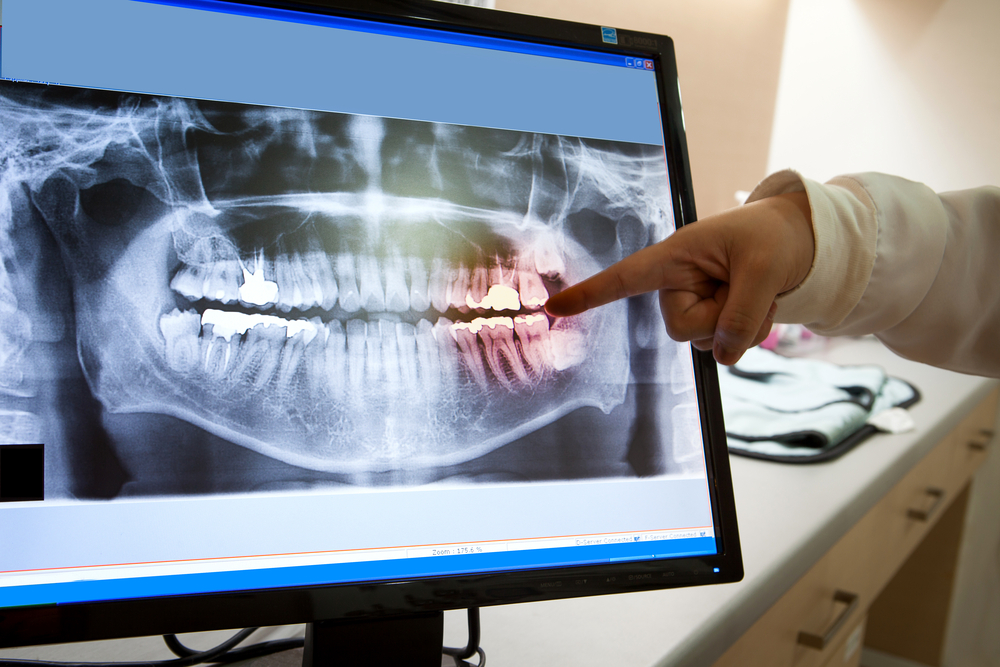 Not all dental problems can be seen with the naked eye. Some issues can develop without any visible signs or noticeable symptoms. At Noles Family Dental in Greensburg, Indiana, digital X-rays help us inspect hard-to-see areas for problems that might have otherwise gone undetected.
What Problems Can be Seen on Digital X-Rays?
Digital X-rays capture detailed images of the teeth, gums and surrounding bone. Our dental team uses these images to look for changes and abnormalities. Our dentists, Drs. Noles, Estes, and Steinhauer can create an accurate treatment plan if any changes or abnormalities are detected.
With digital X-rays, our dentists are looking for the some of the following problems:
Cysts
Abscesses
Decay around the gum line or in between teeth
Misalignment of the jaw or teeth
Poor positioning of the roots or teeth
Developmental abnormalities
Bone loss
Non-cancerous or cancerous tumors
Small cracks, chips or fractures
Disease, damage, or infection that is present on the inside of the teeth or around the gumline
By detecting some of these dental problems in their early stages, our dental team can quickly treat them. Early treatment of many dental problems can save you time and money while dramatically improving both your general and oral health.
Digital X-Rays Help Dentists Track Changes
Tracking changes to your oral health is easy with digital X-rays. Previous digital X-rays, stored on our computer and part of your electronic patient record, can be pulled up and compared to recent images.
Comparing digital X-rays is extremely important when monitoring the progression of gum disease. Our dentists, Drs. Noles, Estes, and Steinhauer can use the information from the X-rays to determine if gum disease is spreading to other areas of the mouth or causing damage to the teeth or gums.
It is also helpful in determining the efficiency of treatment. Our dentists can compare before and after images to determine if a specific dental treatment, such as a root canal or dental implant, is successful.
We Are Here To Answer Questions About Digital X-Rays
Have additional questions about digital X-rays? Noles Family Dental is here to answer your questions. Contact our Greensburg, Indiana dental office by phone or our online form to ask your questions. Our office staff can also help you schedule an appointment should you wish to see one of our dentists.