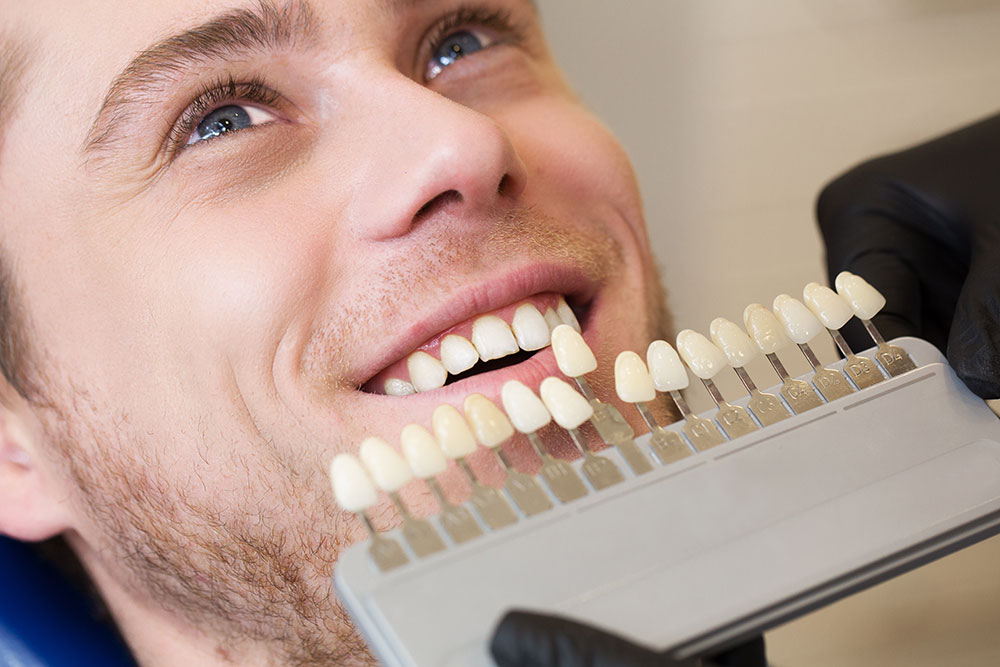 Helping you achieve your smile goals is a priority for the Noles Family Dental team. In addition to providing preventative and restorative dental services, we offer a wide variety of cosmetic dental services to Greensburg, Indiana and the surrounding areas.
Cosmetic Dentistry Helps Create Beautiful Smiles
The cosmetic dentistry services offered by our dentists, Drs. Noles, Estes, and Steinhauer are designed to help patients improve or change their smiles. We offer a wide variety of cosmetic dental services that can reshape, brighten and straighten your smile.
Some of the cosmetic dental services offered at Noles Family Dental include:
Cosmetic Dentistry Does More Than Just Change Your Smile, It Improves Your Oral Health
Strong and healthy teeth and gums are needed to help you maintain your smile. When you choose Noles Family Dental for your cosmetic dental care, we focus on what treatments can change the aesthetic appearance of your smile and what ones can also improve your oral health.
Explore Your Treatment Options With Our Dentists
It is important that you understand all your treatment options when coming to us for cosmetic dental services. When presenting you with treatment options, our dentists take the time to educate you on the treatments and procedures that will be performed. We want our patients to fully understand how these cosmetic dental treatments and procedures will affect their oral health and what type of results can be expected.
Once you know all the treatment options available, we will work together to create a final treatment plan. We feel it is extremely important that we work together with our patients as it helps us develop a trusting relationship. We want to make sure all your concerns and questions are addressed and that you feel confident that the cosmetic dental treatment you are getting will help you achieve your smile goals.
Your journey to a better smile starts at Noles Family Dental. Request an appointment for a consultation with one of our dentists in Greensburg, Indiana, and see how we can help you get the smile you have always wanted.