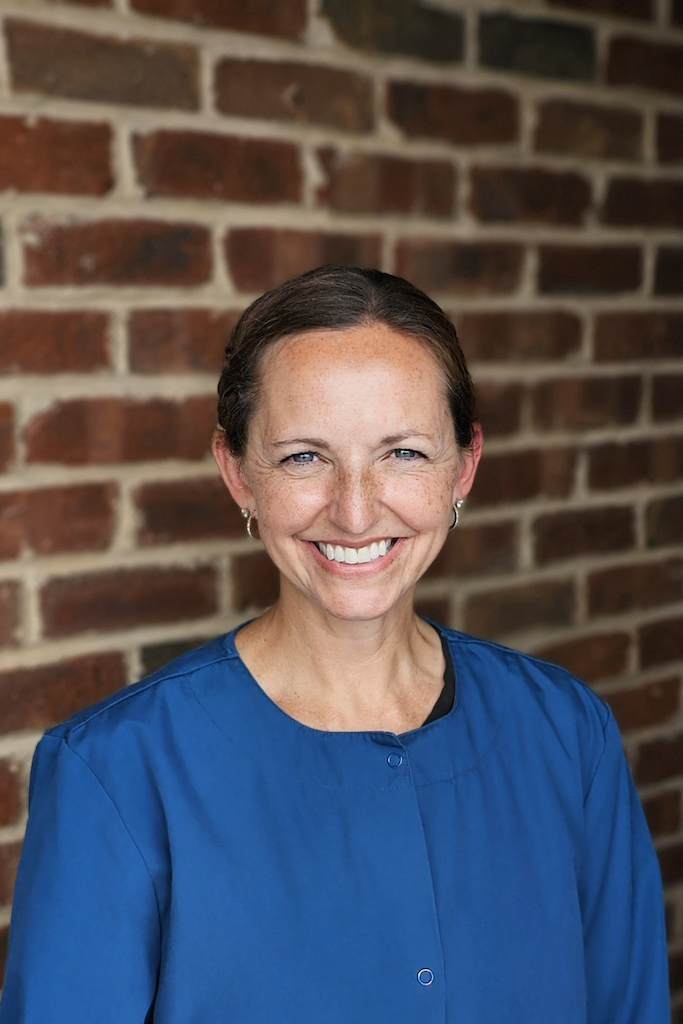 Meet Cortney, a friendly and caring Registered Dental Hygienist with a big heart for helping people. She's all about educating her patients on how their oral health connects to their overall well-being, and she does it with passion and enthusiasm.
Cortney attended the University of Indianapolis for her undergraduate classes and later graduated with a Dental Hygiene degree from IU Dental School in May 2002. Since then, she's been on a mission to make smiles brighter and healthier at Noles Family Dental!
When she's not busy at work, Cortney loves being a supportive parent at her kid's sporting events. You'll often find her cheering loudly from the sidelines with a proud smile on her face. But that's not all—she's an adventure seeker too! Hiking is one of her favorite pastimes, and she can't resist getting lost in a good book when she's not out exploring.
In fact, Cortney dreams of tackling the Appalachian Trail someday, and with her caring and compassionate nature, it's no wonder her patients adore her. From making dental visits comfortable to spreading awareness about oral health, Cortney's positive attitude shines through!